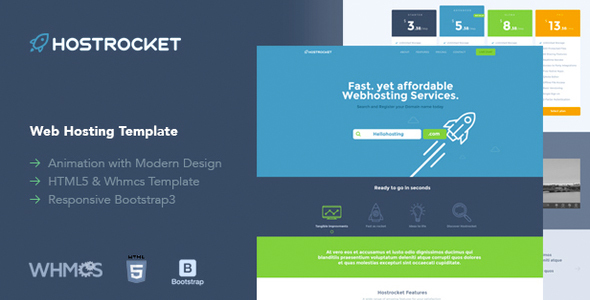 Host Rocket is a HTML5 Web hosting Landing page that designed perfectly to market your web hosting project in a simple and beautiful way.


Features:
Get your landing page ready in minutes.
You will only need html basic skills to edit it.
Amazing HTML 5 Animation. ( You can edit the images too ! )
Responsive template.
Bootstrap 3 template.
Beautifully crafted and followed by the top landing pages trends and techniques, images, headers, call to action elements & more..
Trust Indicators : Testimonials & Video Support
Pss.. We respond very fast to help you in any issue you face!