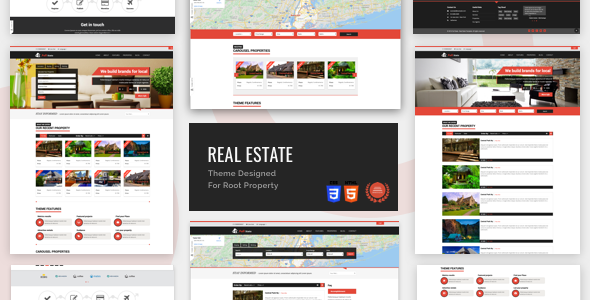 Please don´t forget to rate it!

Description
Full State is a clean and elegant html template for Real State and corporate.
This template can also be used for business websites, portfolios and more.
The CSS and design is flexible, easy to customize and modify.
is a unique design based on Bootstrap, is sensitive and is consistent with a wide range of mobile devices.
Features
Responsive Layout
Original Real State
based on Bootstrap 3
Unique Design
Sending mail via php.
Well Documented
8 Skins Incluid
Layout Wide, Semiboxed, Boxed, Boxed Margin
Extensive and quick support
13 html files
Calculator.php
Icons – Web fonts – Full retina
Zip File Contents:
Zip File do not Contents:
Images in live preview are not included to the template.
Changelog
Version 1.4 – 23/02/2018

   - Fix some minor problems

Version 1.3 – 5/05/2014

   - Add Skins.
   - Add layouts ( Boxed, boxed margin, wide, semi boxed)
   - Add carousel testimonials.
   - Fix ipad and responsive problems.
   - Add carousel sponsors.
   - Update bootstrap Version to 3.


Version 1.2 – 15/06/2013

   - Add blog section
   - Add single post
   - 4 diferent Colors

Version 1.1 – 10/06/2013

   - Add Registration of agents
   - Add Calculator
   - AddFilter bar

Version 1.0 – 25/05/2013

   - Initial Release

h3> Support
if you have any question or you need support , please post your questions or suggestions in item's discussion board or email us at
[email protected]
We usually get back within 24 hours . We try to give our customers the best support posiible . Please if you need any help , let us know.