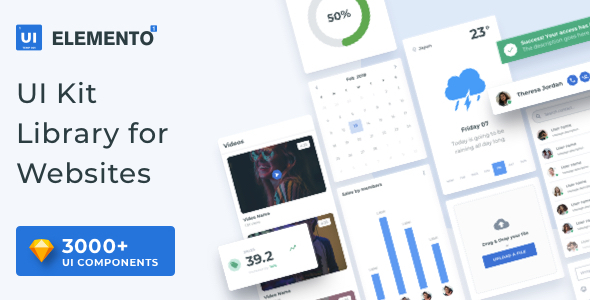 ELEMENTO UI KIT – Massive Collection of Components, UI Elements & Layouts for Web Design Projects
Elemento UI Kit is a Massive Collection of Components UI Elements, and Layouts for Web Design Projects. Carefully crafted all these elements fit together perfectly allowing you to create great designs faster with excellent quality.
All the layouts are really easy to combine and customize, also, you can create your own layout using the hundreds of ready to use components built into this UI Kit.
This UI Kit consists of 100 ready-to-use layout sections divided into 11 popular content categories that are composed by 11 components categories.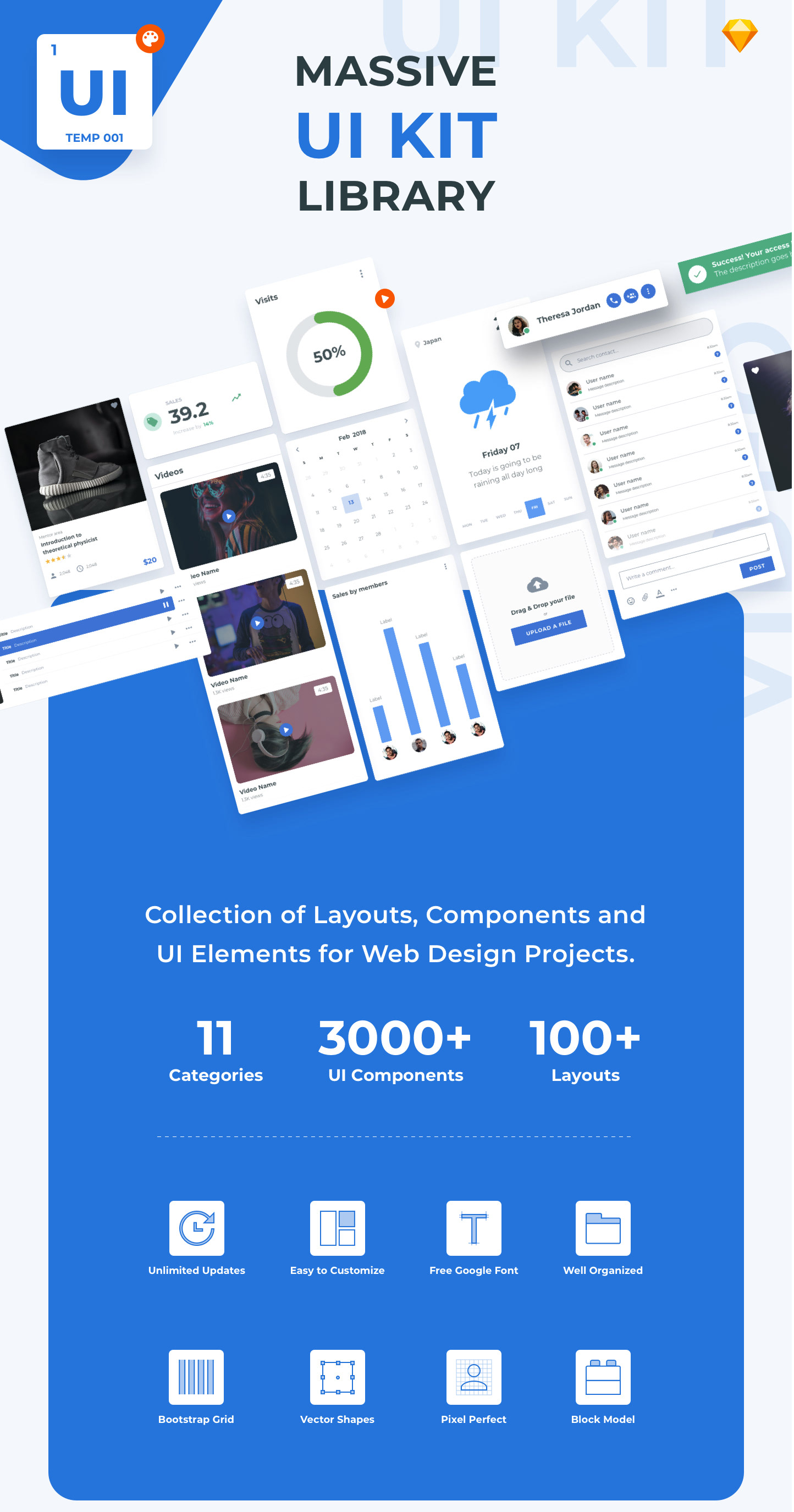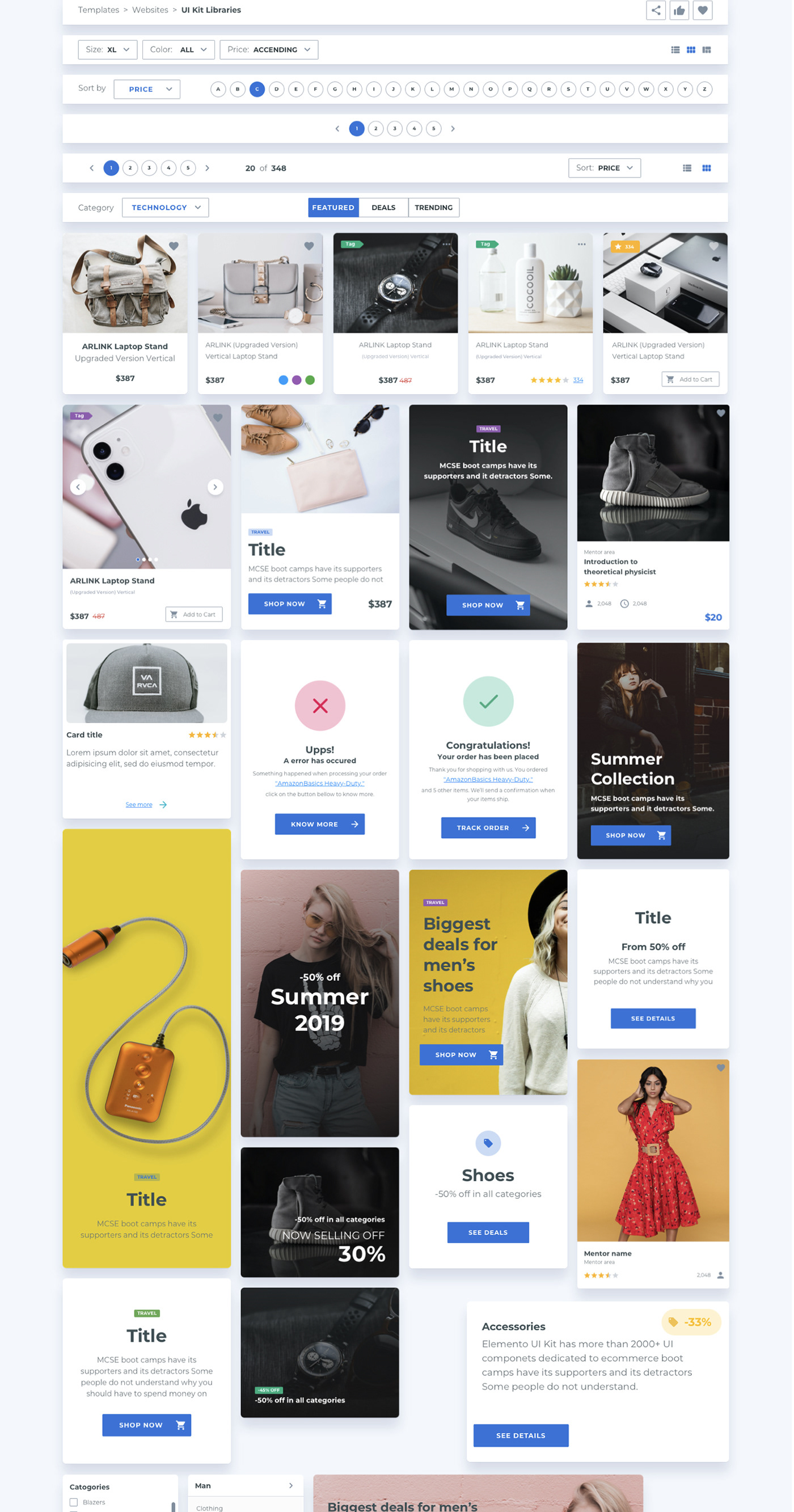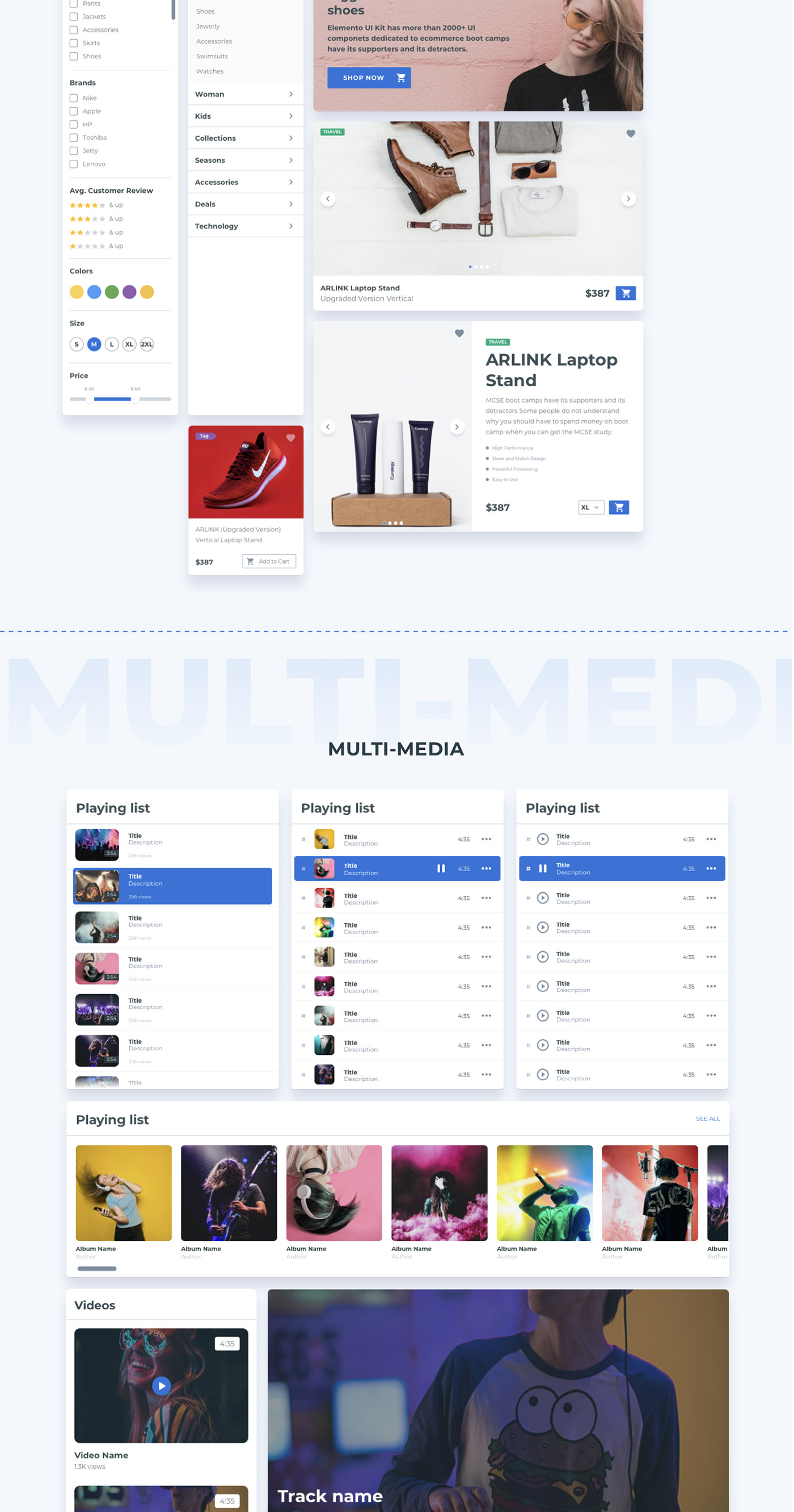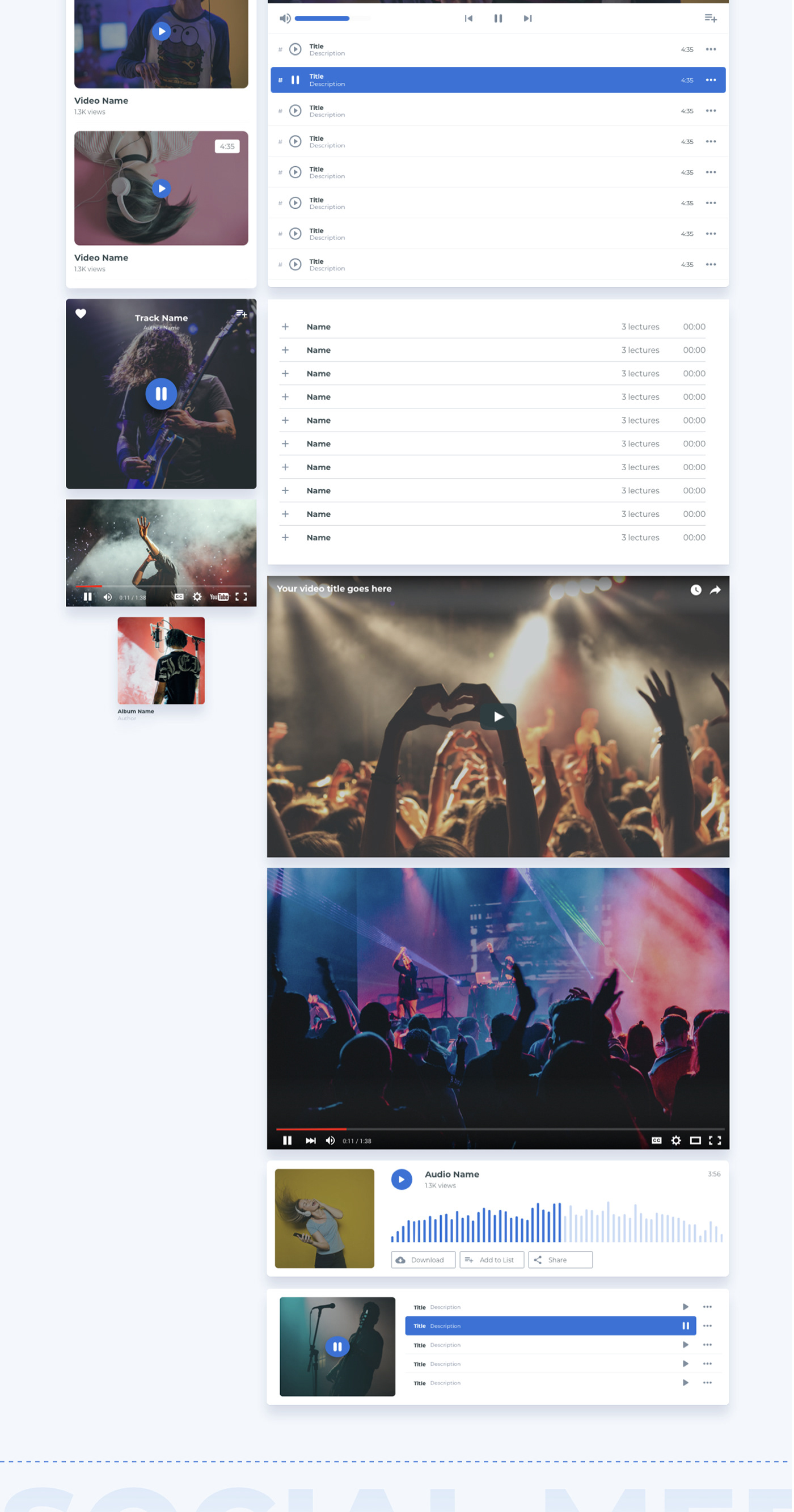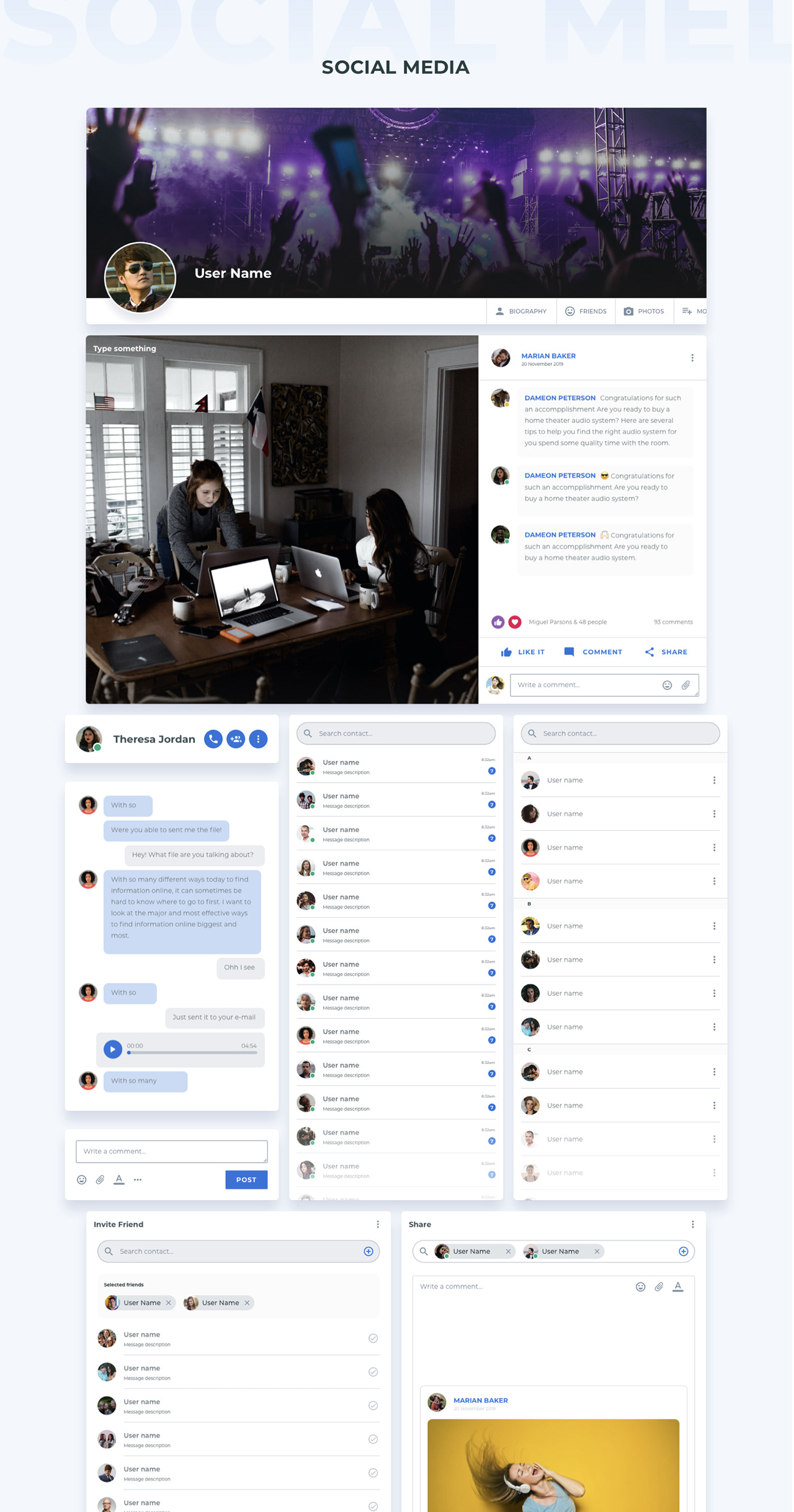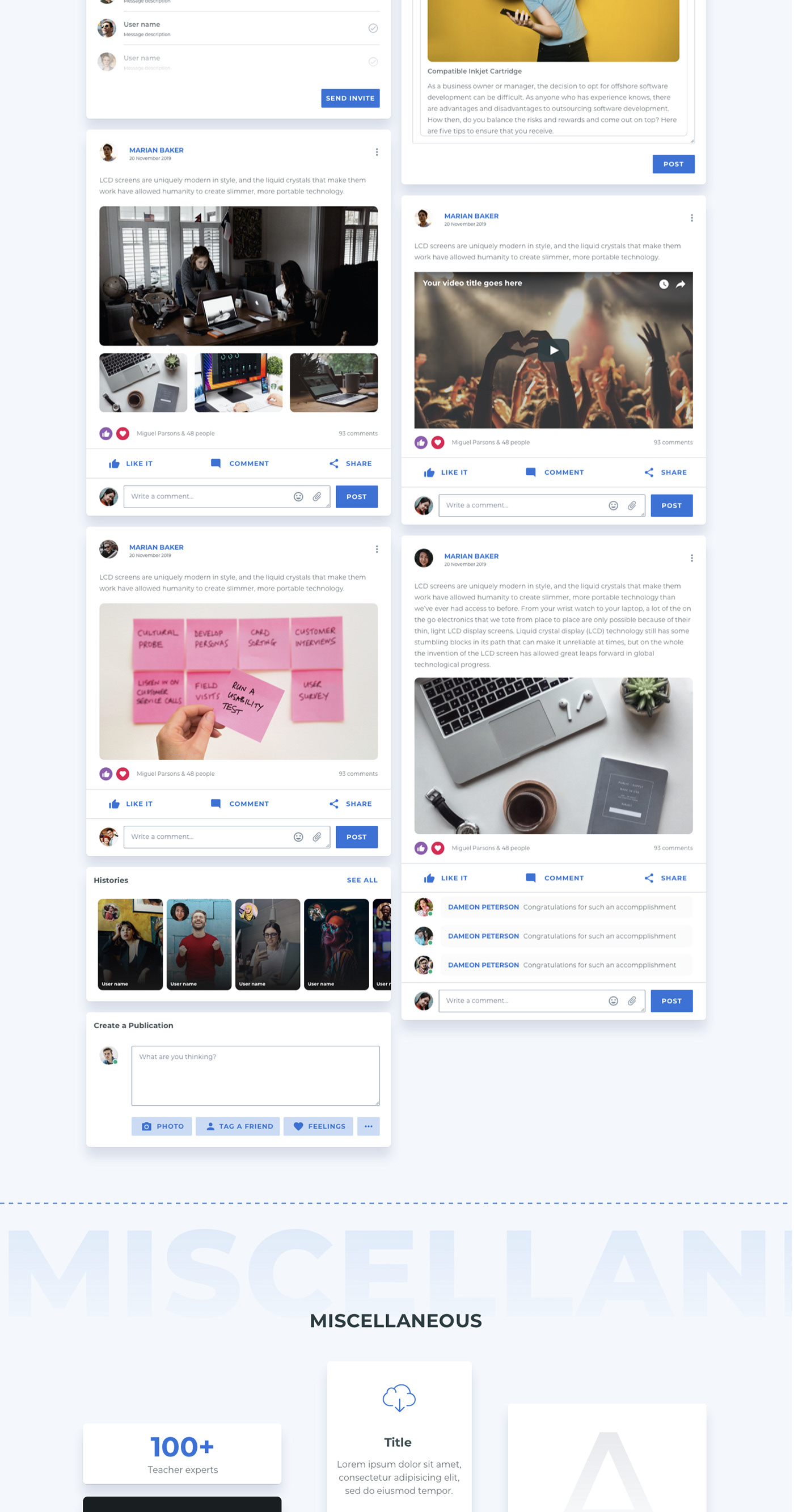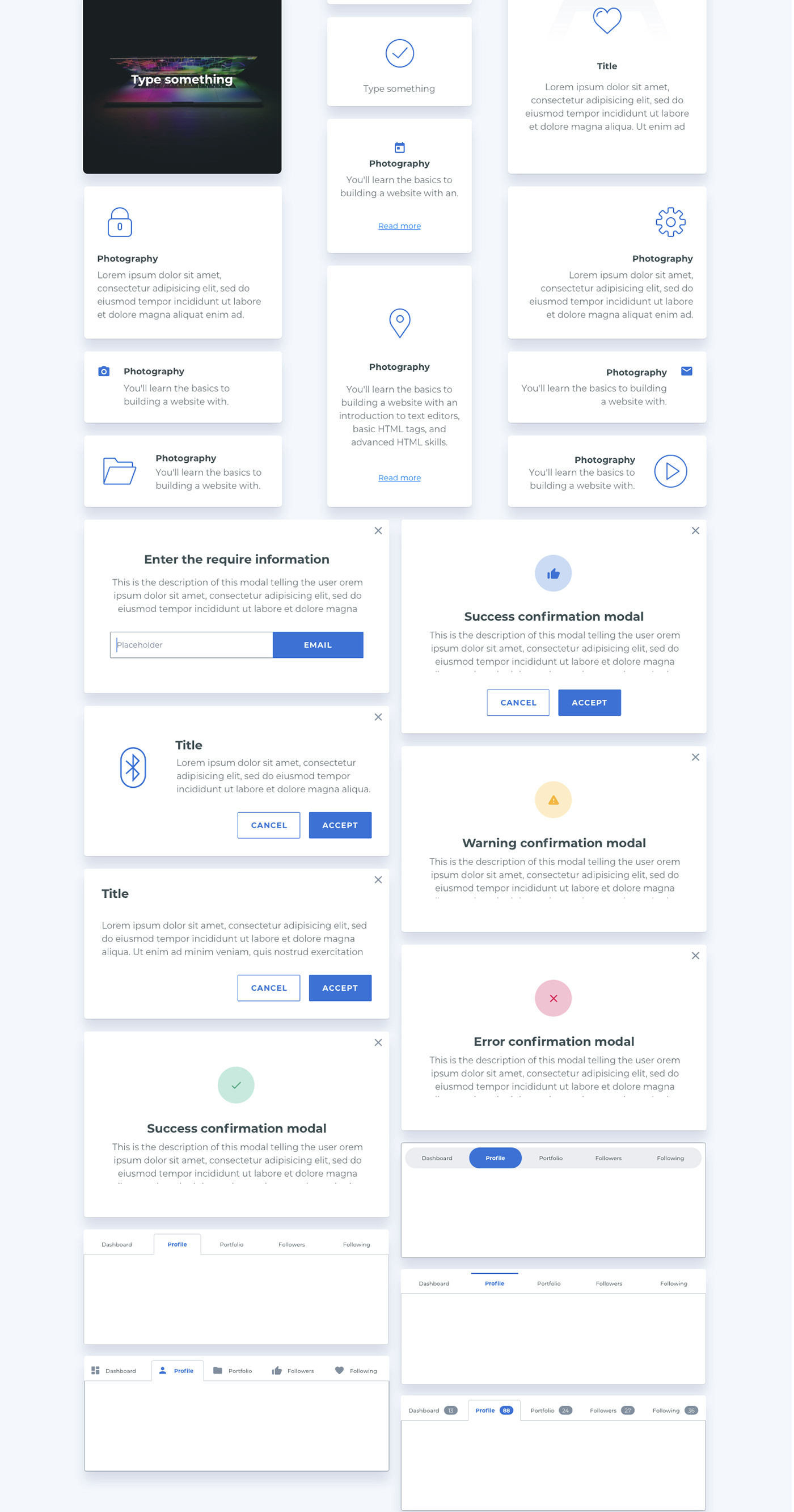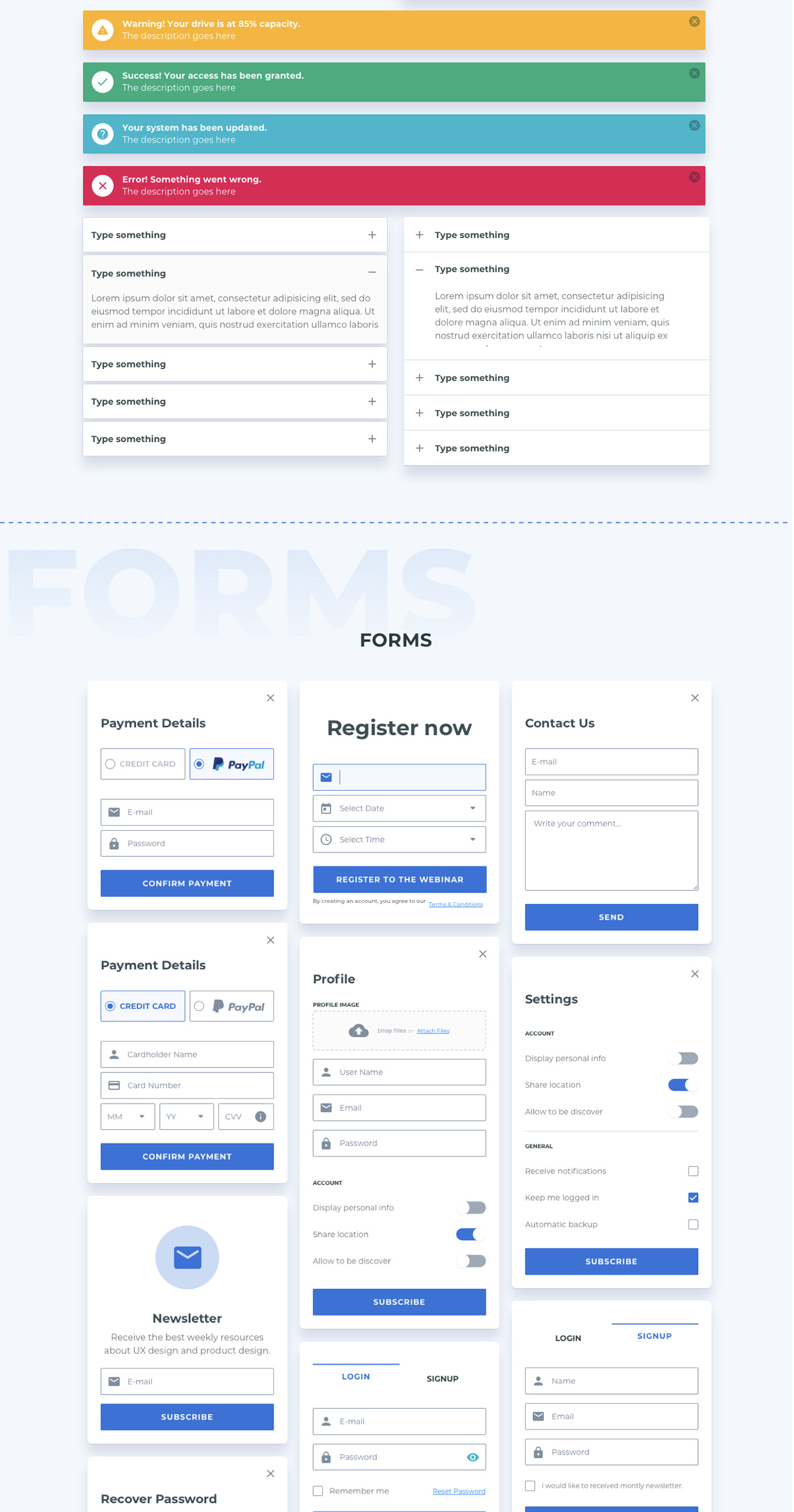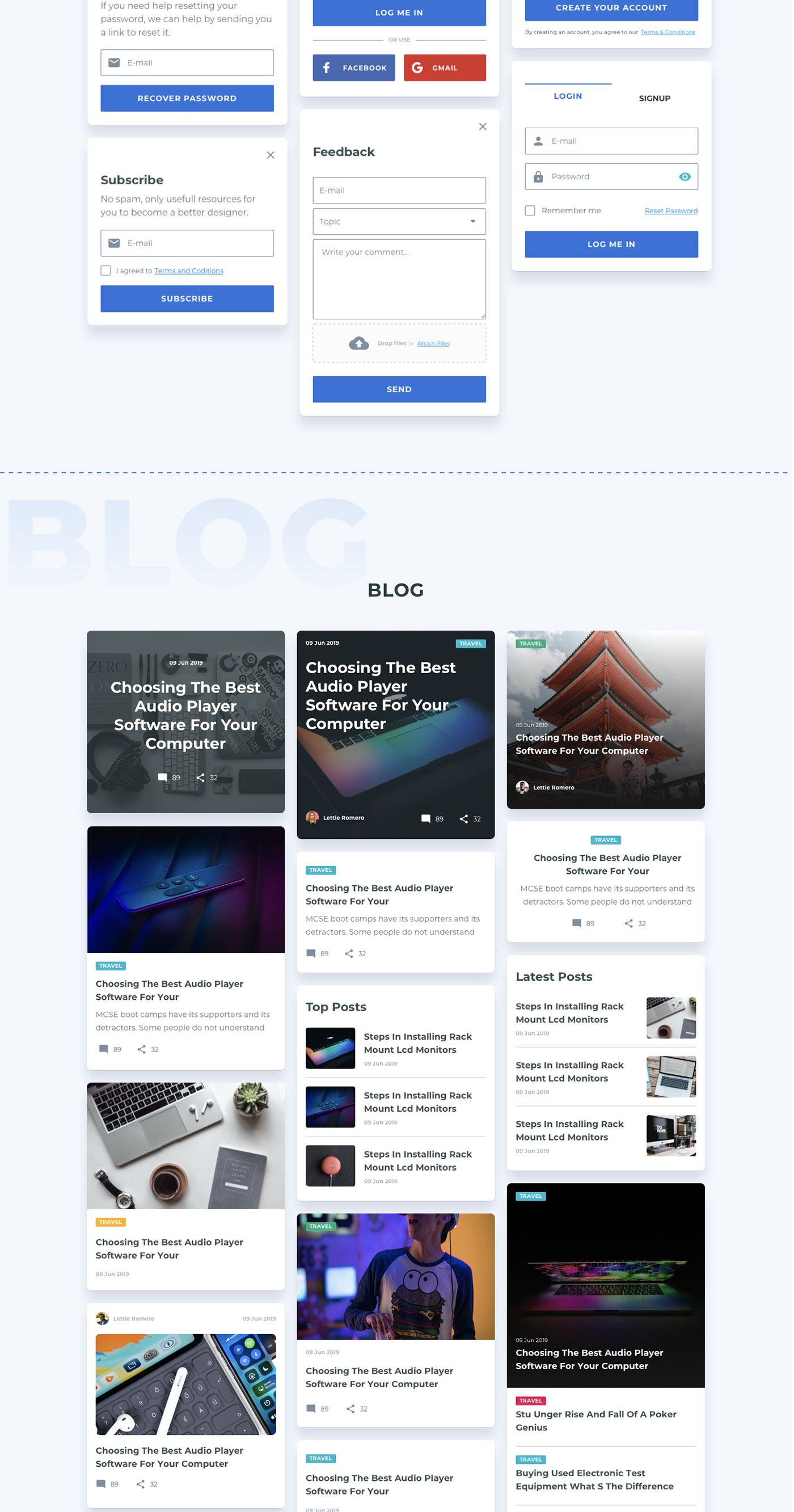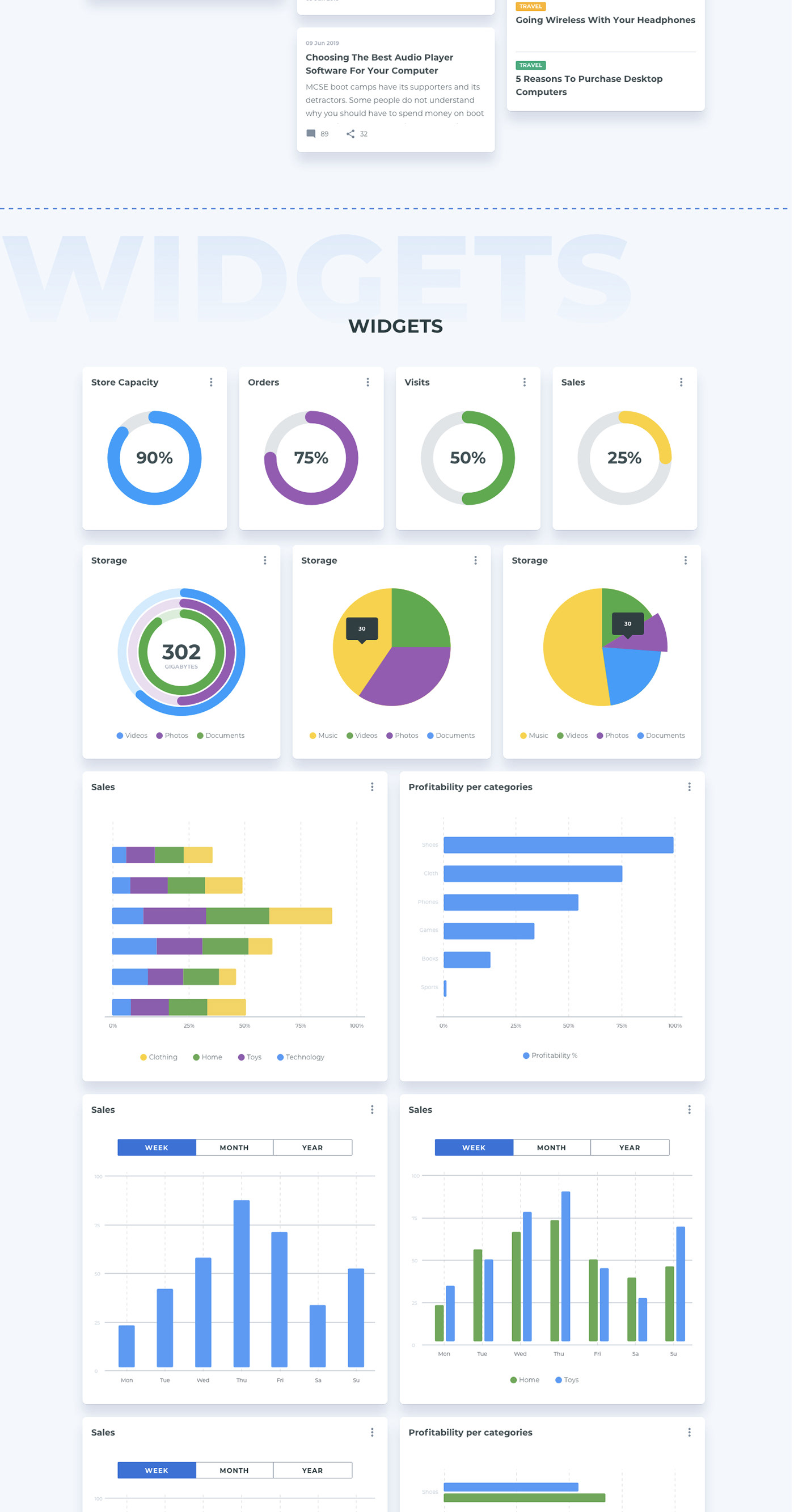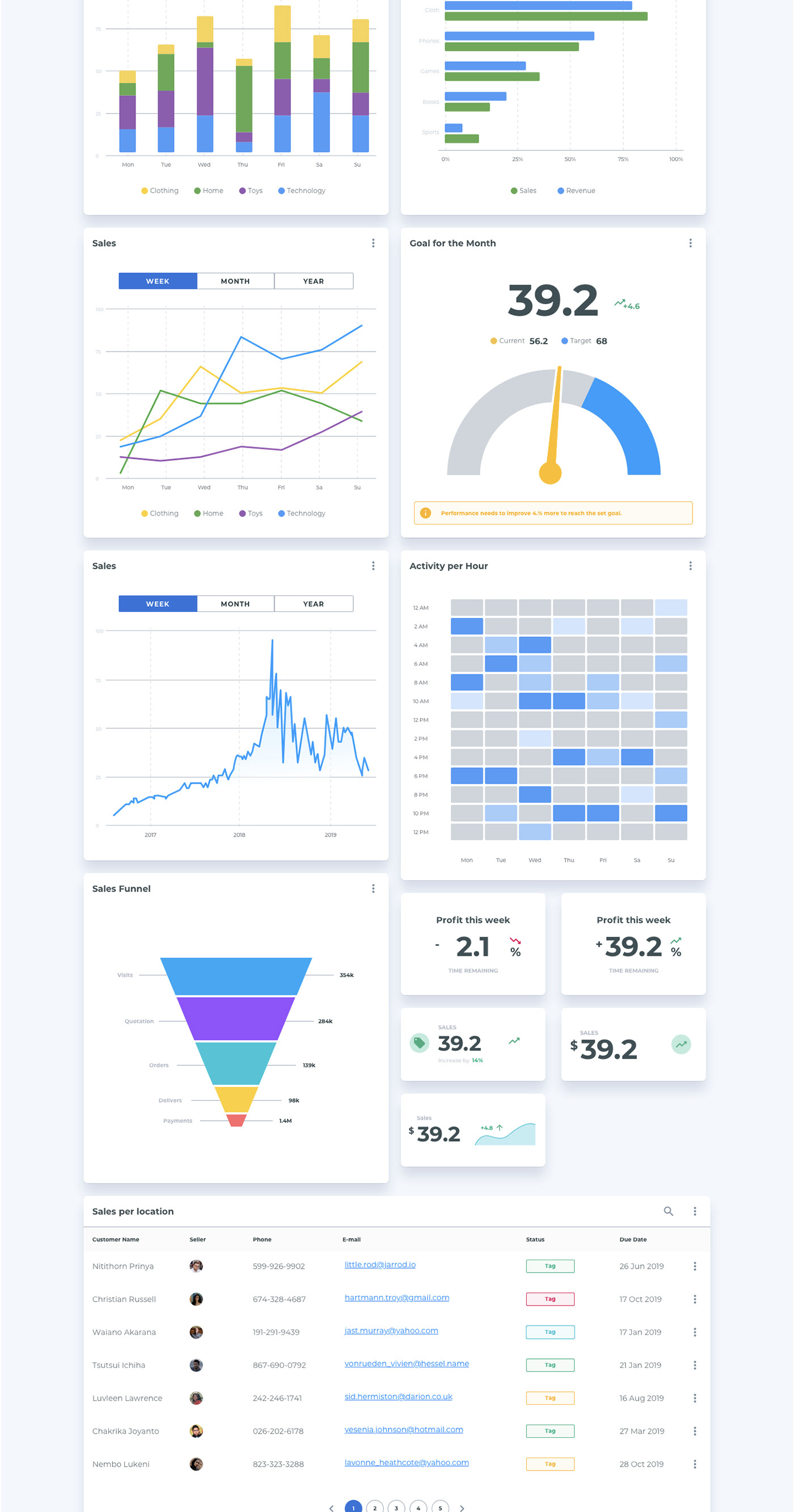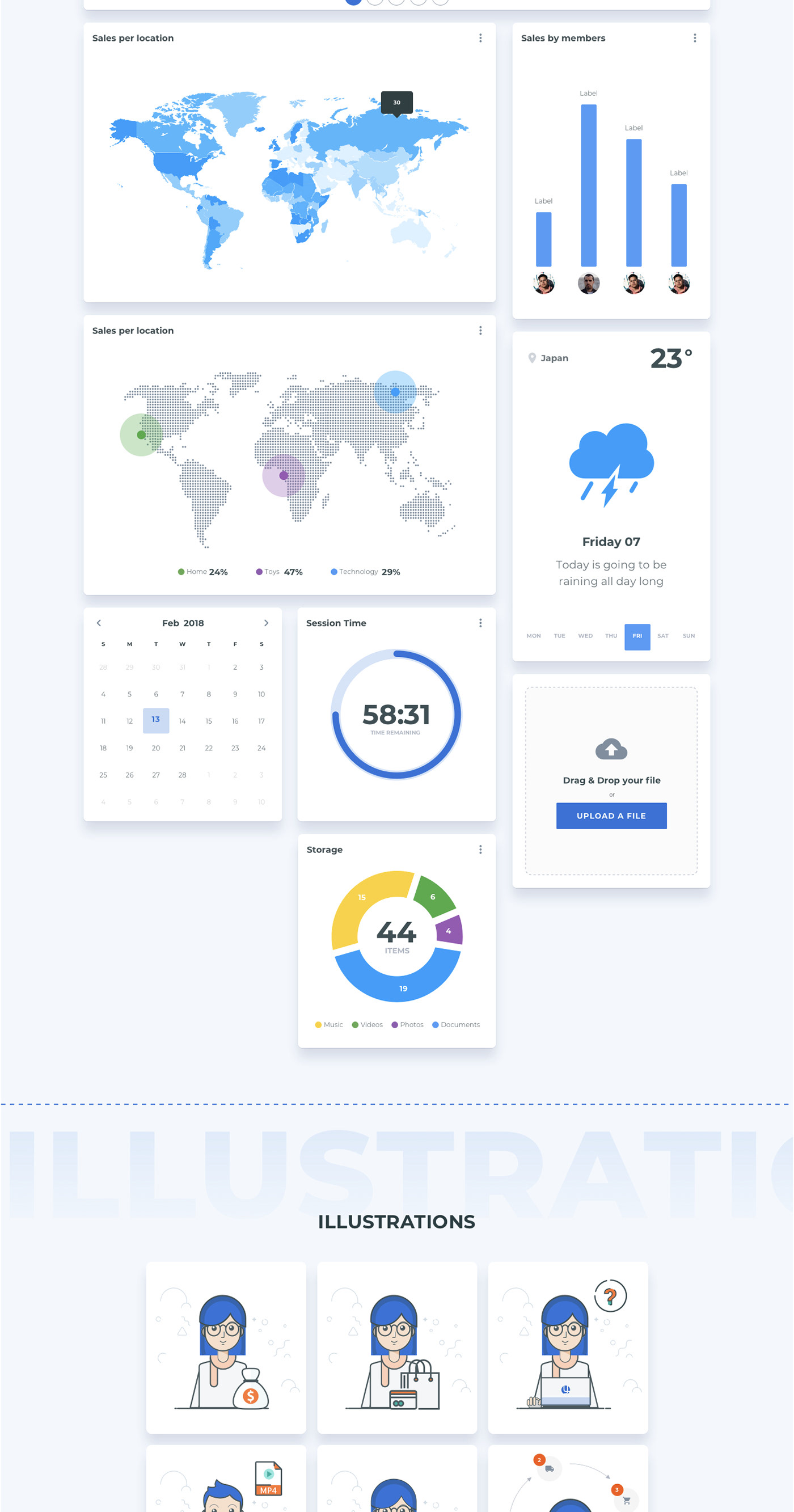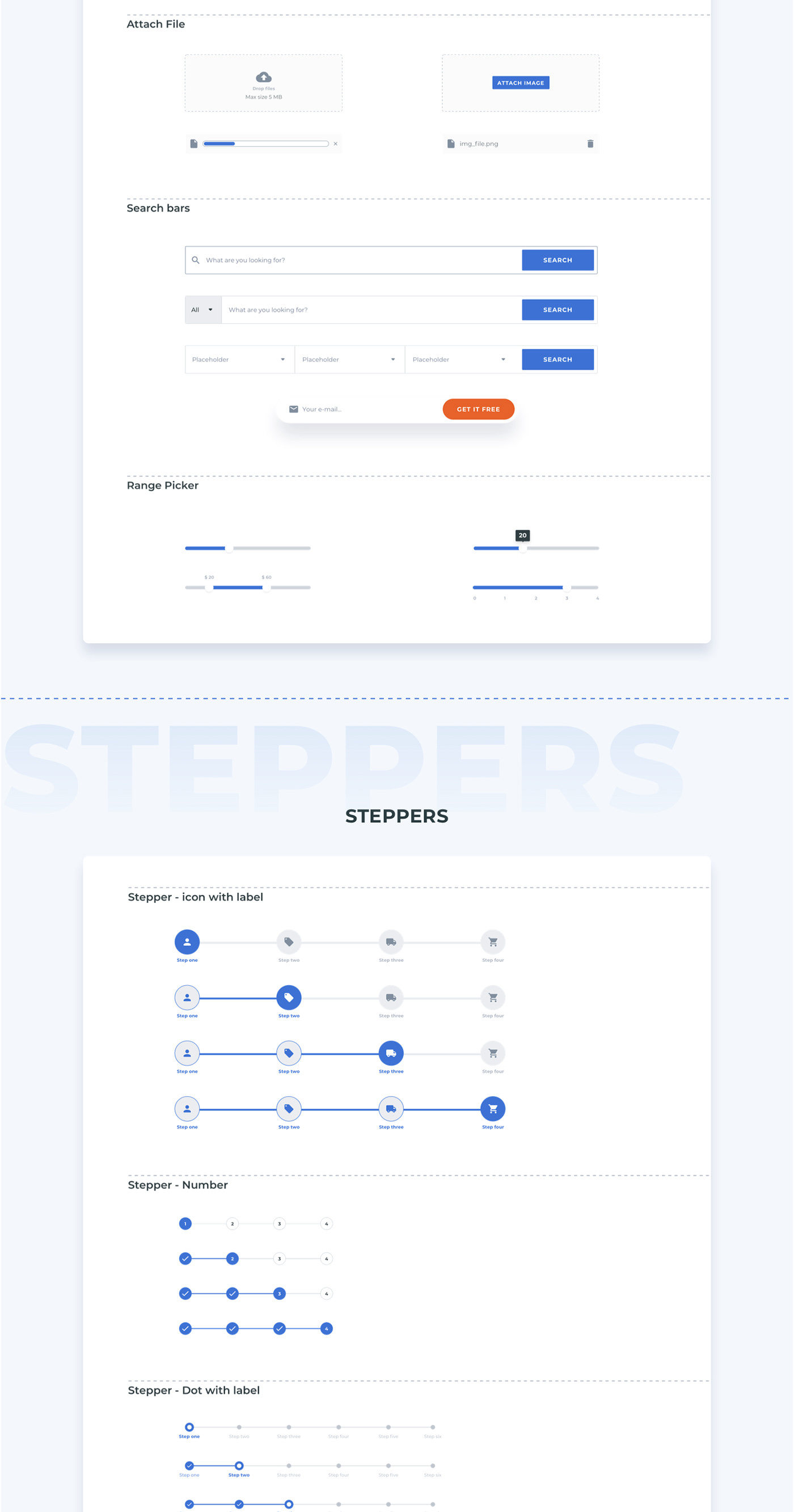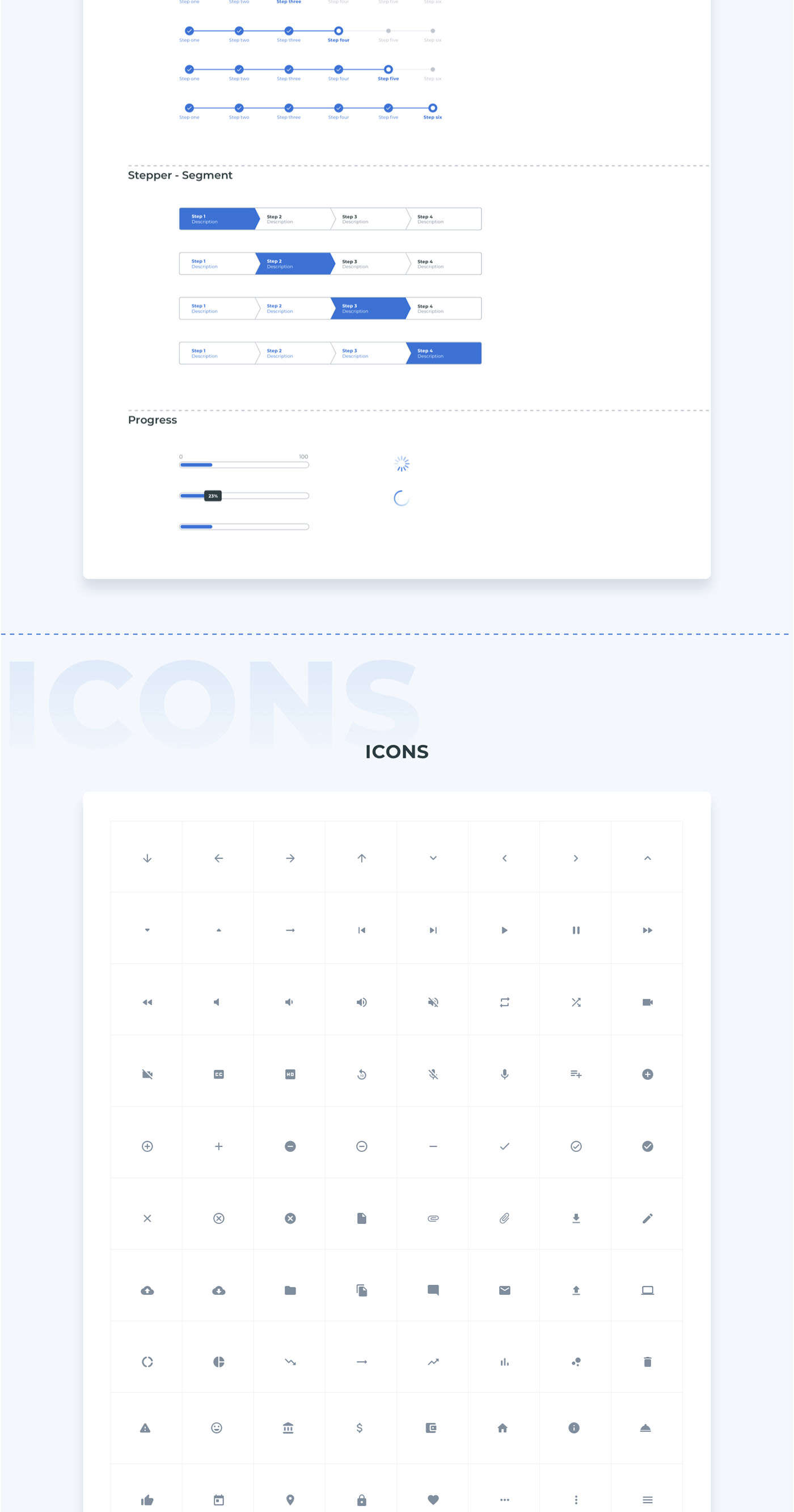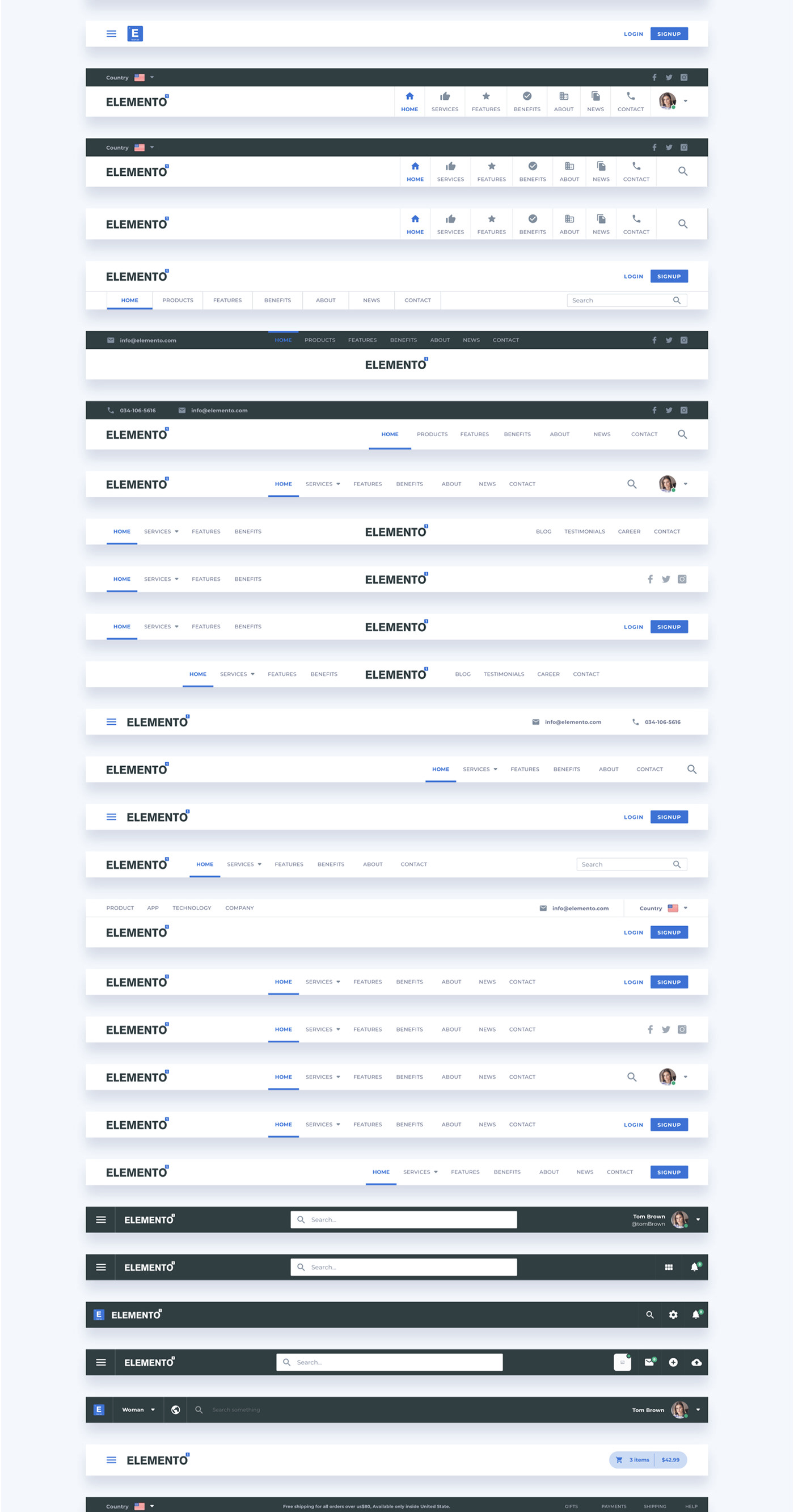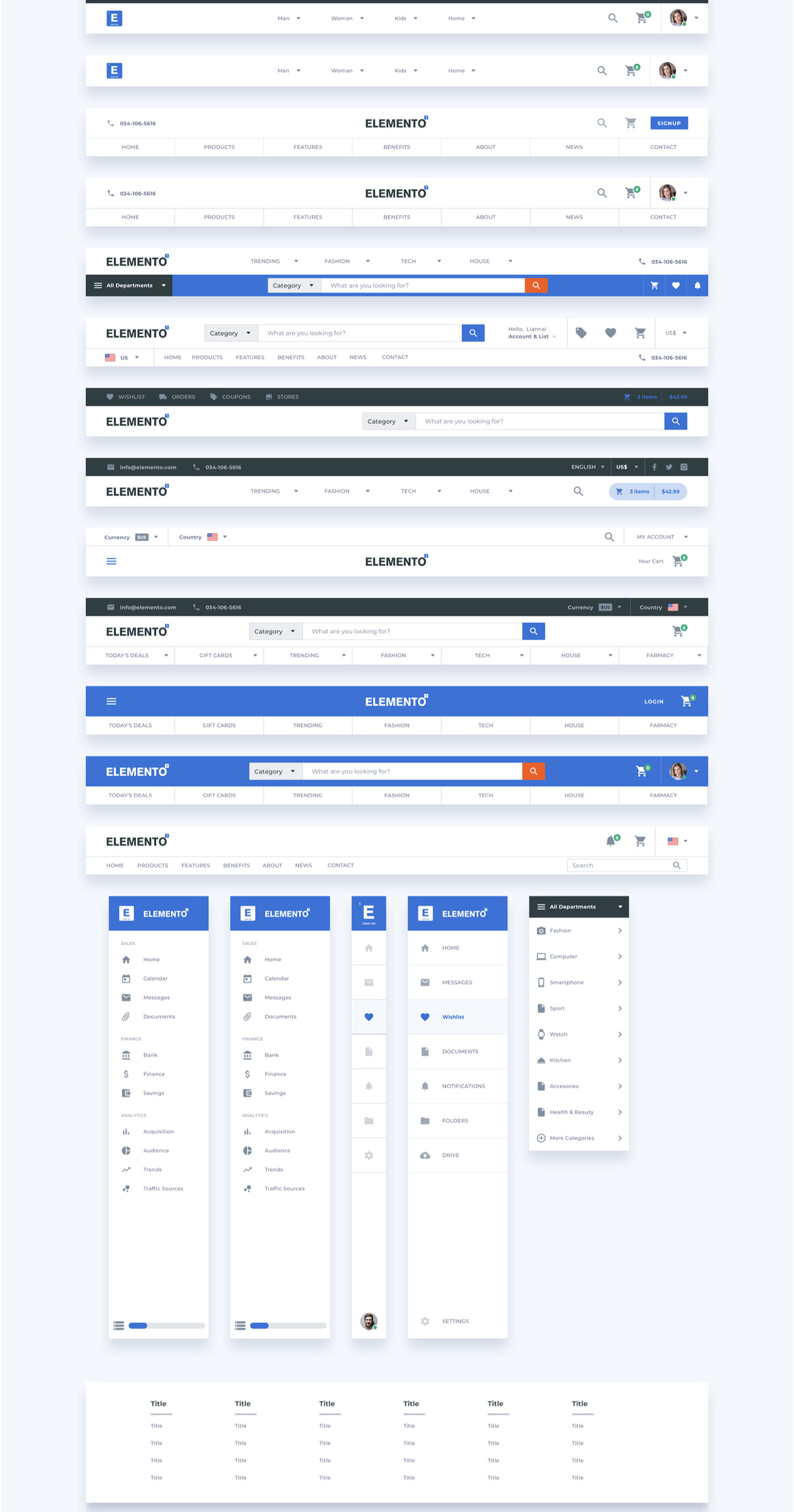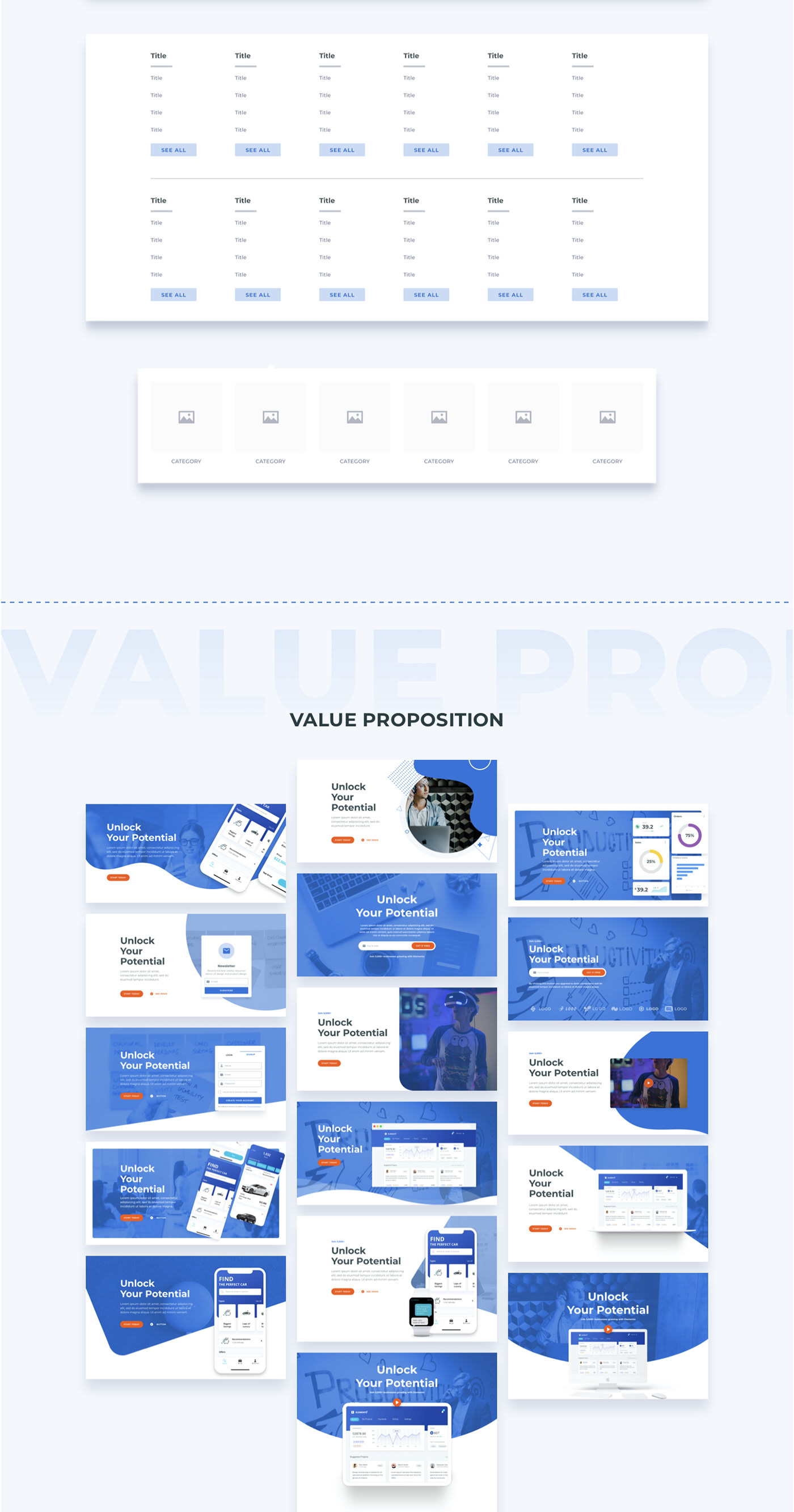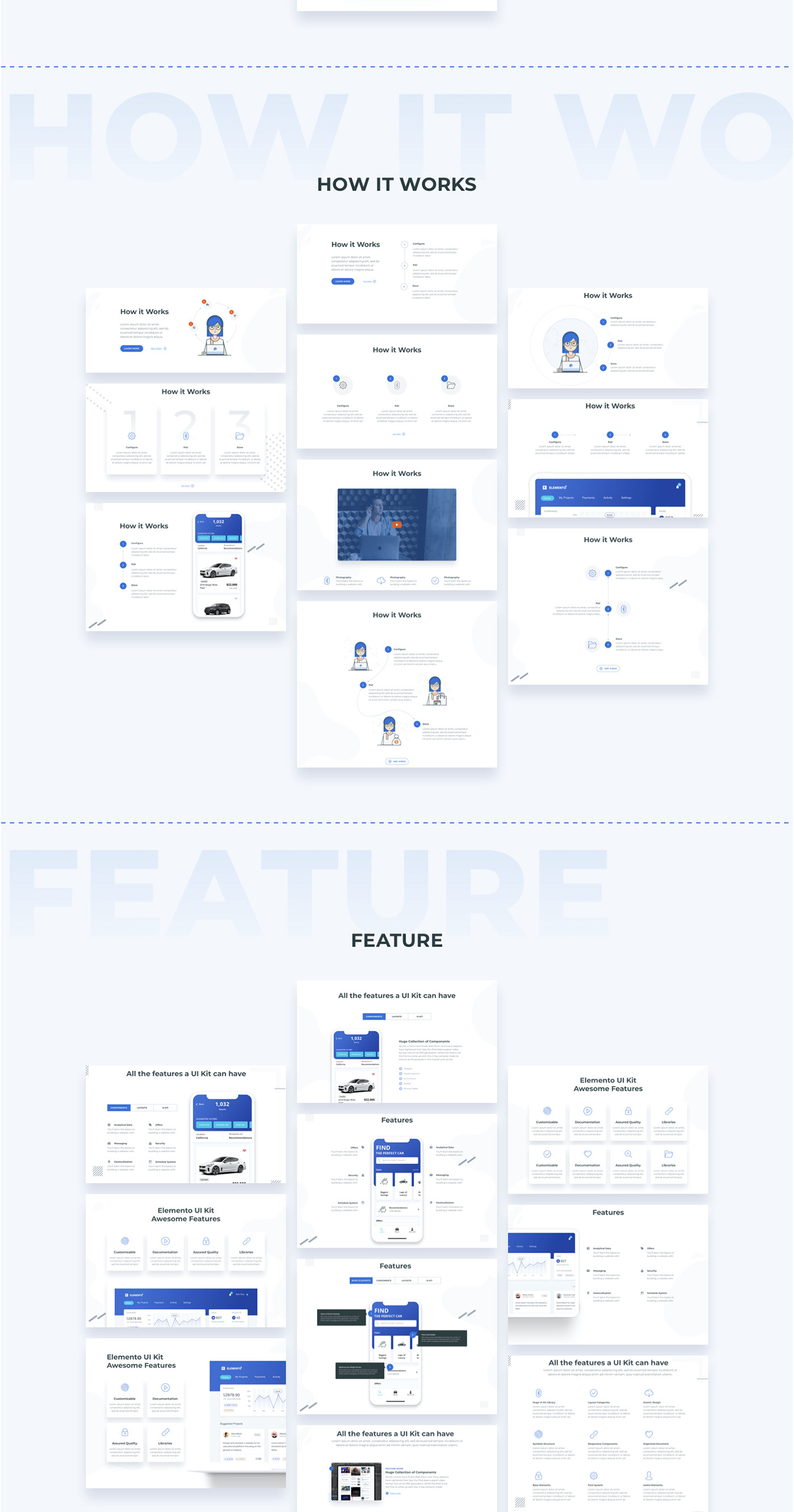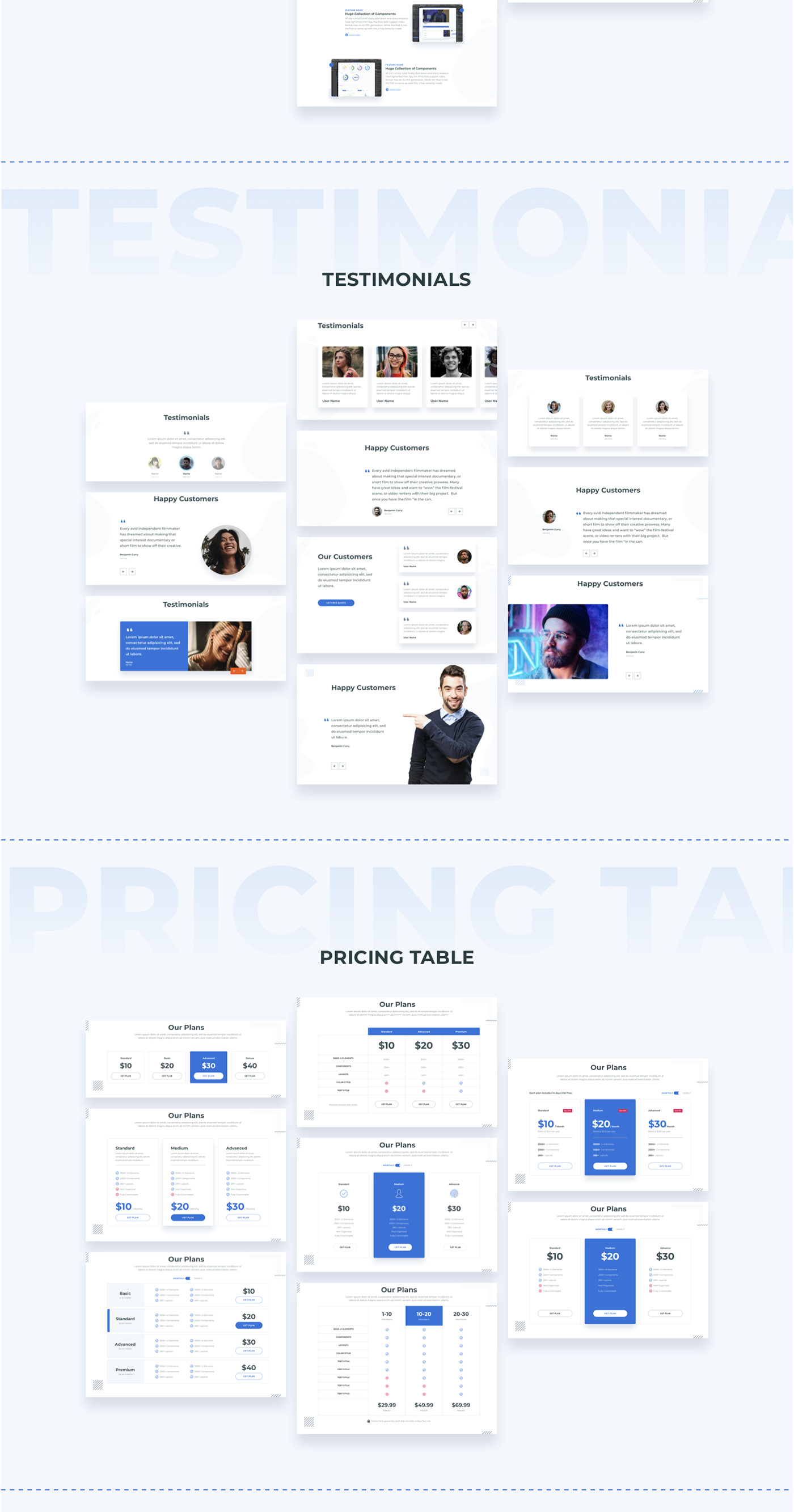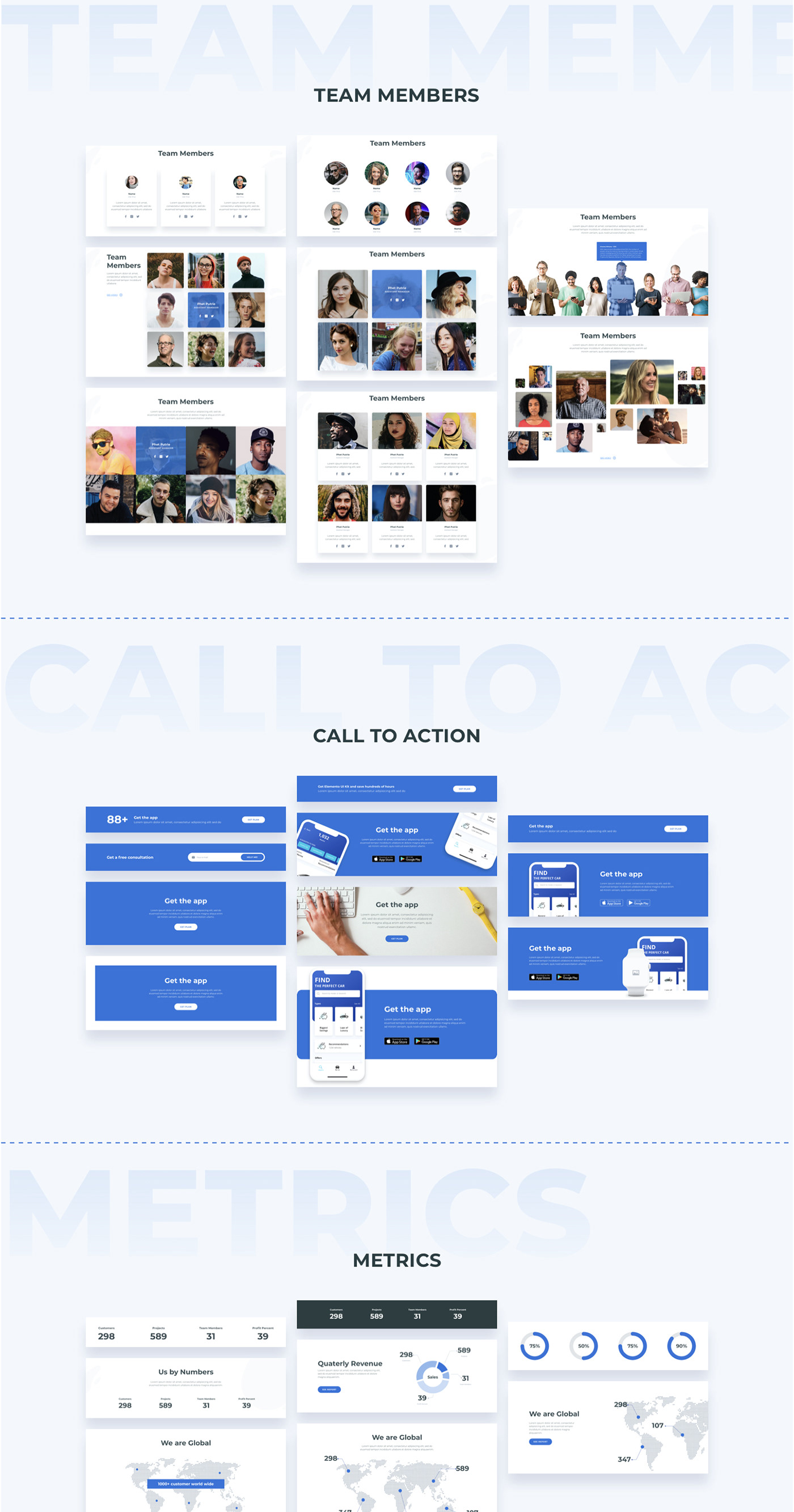 TEMPLATE FEATURES
3,000+ UI Elements
100+ Layouts ready to use
11 popular content categories
2 Ready to use landing pages
40 different navigation styles
UI kit base elements
Atomic Design Implementation
Bootstrap Grid
Symbols Best Practice
Text styles
Google Fonts
Include library of devices: smartphones, Tablets, laptops, desktop, smart watch, etc.
Include illustrations
FILE STRUCTURE
01. LAYOUT CATEGORIES
Headers
Value proposition
How it works
Features
Testimonials
FAQ – Frequent asked questions
Pricing table
Call to actions
Team
Metrics
Footer
‍02. COMPONENTS CATEGORIES
Accordion
Alerts
Blog
Cards
Dialog
E-commerce
Forms
Miscellaneous
Modals
Multi-Media
Tab Container
Social Media
Widgets
‍03. UI BASE ELEMENTS
Avatar
Breadcrumb
Badge
Buttons
Checkbox
Cursors
Devices Mockups
Dropdown
Forms
Icons
Illustrations
Images
Inputs
Loading
Media: Video players and Images
Pagination
Pager
Panel
Pills
Popover
Pricing Tables
Progress Bar
Rating
Range Picker
Radio Button
Steppers
Group Button
Switch
Social. Media Button
Tabs
Tag
Text Area
Text fields
Tooltips
Upload File
Etc…
‍04. LANDING PAGE
Application Landing Page
Saas Landing Page
‍05. STYLE GUIDE
Logo
Colors & Shapes
Font: Headers
Font Paragraph
Font: Buttons & Links
‍
SOURCE & CREDITS
FONT USED
You need to install the font on the following link before start editing the Sketch files (you can find it at Google Fonts website) Montserrat
IMAGES
All images are just used for Preview Purpose Only. They are not part of the template and are NOT included in the final purchase files. All images where found at https://unsplash.com/